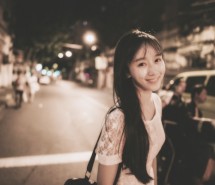 As summer rolls around, we all look for ways to escape the steamy city fug. Sometimes that means jetting off to one of our 7,000 (plus, plus) islands to lie on white beaches, sip chilled fruit drinks, and marvel at glorious sunsets. Other times it means packing a whole host of toys and snacks into our car and driving to the suburbs – to one of our friends who are lucky enough to have both a garden and a pool – for a much needed break from the heat that our concrete jungle so skillfully traps within its walls gucci clearance sale.

The other week, with city-escape in mind, we were at friends' house for swimming and barbecue. They have a wonderful home with spacious garden where the kids can run around, a pool where everyone can cool off, and a grill that looks like a little space pod. They also have a mango tree that produces the best Indian mangoes that are absolute magic with bagoong (shrimp paste). It is usually while lazing on a lounge chair under that tree, eating those mangoes with the aforementioned shrimp paste, listening to the birds we do not hear in our city flat, that C and I dream and wonder, for one glorious minute (or two), about packing it all in and moving to the suburbs Dentist central.

Anyway. It was during that barbecue that I met this lovely girl. We sat beside each other for lunch and chatted away about food and kids and dancing and the possibilities of a zumba class in my future. We talked about feeding our kids healthy stuff, and homemade food that was quick and easy. With a friend, she had written a cookbook about that very subject! And shyly offered me a copy…would I like one headphone stand?