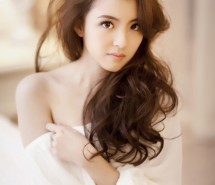 This week for Veg Week, here is another creamy North-Indian style curry with bold flavors to add to that repertoire of Vegan Indian food. This gravy has some specific spices and ingredients, which give the gravy its texture and flavor. You can omit the ones you do not have on hand. The gravy is usually made with Paneer cheese or meats. I used a Hemp-Tofu block (Tofu made of Hemp seeds). Each 8 oz pack has 30 gms of protein! This curry is loaded Code 9 mask.

It is difficult to name the curries. Most of them end up being called creamy :) But believe you me, they taste and feel very different.

To use any other meat or cheese sub like Tempeh, regular Tofu etc. Spice the sub with garam masala and then add to the curry. You can also add chunky veggies or chickpeas or white beans to the curry. Add potatoes, cauliflower, broccoli, peppers, asparagus, mushrooms, baby corn etc at the step when the tofu is added and cook until tender Cloud Provider.

There are several ways to make the gravy. This version is nut-free, uses pumpkin seeds to add the richness. You can also add kofta balls to the curry. Crumble up the spiced hemp-tofu and add cashew flour, breadcrumbs/flour, garam masala, garlic, salt, raisins and almond slivers. Bake at 400 degrees to golden and add to the gravy.
More Restaurant style Indian curries from the blog. Use any regular firm or Extra firm Tofu, Hemp-tofu, Tempeh, Seitan or Veggies. All are gluten-free an can be made soy-free with vegetables Artifical fabric from France.