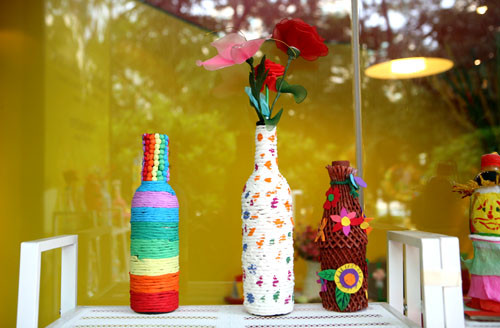 One of my biggest, deepest-darkest secrets is that a few times a year, I buy a frozen pizza. I used to do it on the sly, but lately I've even got so brazen that I'll go out and do it in broad daylight. I am sure after my goings on about the popularity of frozen foods in France that I was going to get busted one day standing in line, clutching an icy box containing a pizza jambon speck, roquette, mozarella at the frozen foods store. Yet so far I've escaped detection.

But it's not the fin du monde and everyone has the right to enjoy a frozen pizza once in a while, right? I used to make homemade pizza a lot more when I lived in California since it's a simple thing to make, and you can turn out a couple at a time and eat the leftovers later. They reheat so nicely but for those of us who are impatient, it's nice to know that cold pizza makes a great breakfast, too.

(And we used to take home leftover pizza dough at the end of the night when I worked in the restaurant, so it was especially easy to roll 'n bake a pizza on your day off.)

I just got a copy of Serve Yourself by Joe Yonan, a nifty book full of recipes for cooking for one. Joe came to Paris a few years ago and like everyone who meets him, I was charmed off my pieds by his graceful intelligence and instant friendliness, and we ended up sharing a couple of meals together.