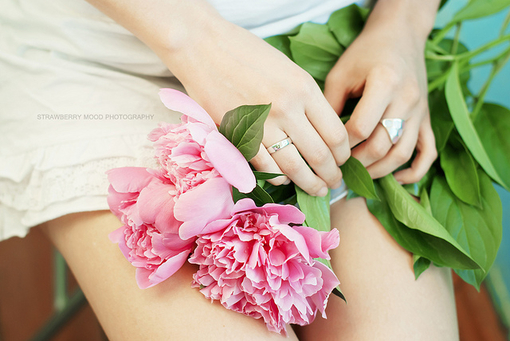 Happy Monday, everyone! Let's pretend like we're okay with this by making some pasta salad. Down?

I did some crazy stuff for this meal, like put tomatoes on the barbecue and grill them. They get all wrinkly and ugly and charred, but you will fall in love. If you're lucky, your stirring together all of the ingredients for this won't pop all of them, and you'll get to experience the entirely strange but weirdly satisfying pop of the tomatoes in your mouth. They become little bombs of sweetness!

There is just something about cooked tomatoes that makes them so taste so much sweeter. For this meal, I used some mini heirloom tomatoes that I found. They're about the size of cherry tomatoes, so go for those if you can't find the mini heirlooms.

Also in this pasta (and cooked with the tomatoes)? Baby broccoli! Or broccolini or broccolette, whatever you call it – I love it. I feel like eating the long stalks with just a small tuft of floret at the end pleases me much more than the seemingly overgrown giant heads of broccoli you'll find at the store. The broccolini is just more tender and flavorful, if you ask me.

And then! The vinaigrette. It's not your standard balsamic vinaigrette, I'll give you that. I just couldn't think of another name for it (and certainly not one that would fit into the title of this post). So yes, it's got balsamic vinegar in it! But so many other things. When I was done throwing ingredients into the measuring cup, it almost didn't even resemble a balsamic vinaigrette any more. Seriously, who puts cumin and ginger in a balsamic vinaigrette? I DO.

And so do you.

We ate this hot one night for dinner and it was good. I would totally do it again. But after I threw the leftovers in the fridge and ate it for lunch the next day, I was like WOAH. This should be cold and marinated for at least a couple hours. The dressing lost its vinegary edge, the tomatoes got even sweeter somehow, and it was the best lunch I had all week (and that's saying a lot, since ice cream was definitely involved on another day). But if you're craving noodles for dinner and this strikes your fancy, do it. Or if you're too lazy (like me) to make it ahead, or there is no way you're going to make dinner and then not eat it, then do it. You won't be disappointed.