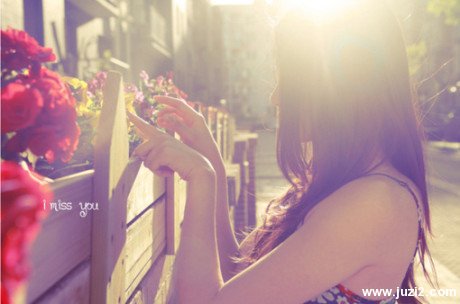 Do you know? This is I this life the most beautiful meet, acquainted with you is the most beautiful memory in this life, without regrets, meet the states and get to know each other have no hate, let the emotional precipitation in the depth of my heart, you let us have the sincere affection, let romantic affair in the time cycle of a few degrees.

When thoughts gradually became the habit in life, as if all the space is full of your shadow, every minute and second leisure time became my most sweet with the memory of you, missing is a kind of fate, is a kind of beauty, is a kind of trust, at the moment I indulge the remote miss, let the long for a swim in a dream, let thoughts instead of the previous blue. Time cannot turn back, feeling not daydream and if. Miss, but became my eternal acacia memorial; Lonely, achievement the tears.

Every time you quietly into my warm memories, at the moment I want to say to the sky stars, I love you! Carrying a load of moonlight pouring at night, in this season of missing to find each other, silent embrace, to make, my heart is crazy for you for a long time, lifetime frames.

When thinking of you is so beautiful, is silent incomparably lonely waiting for you, I know I can't accompany in your side every day, as if I can do is longing for you, sometimes think you the smiling face like spring breeze, you rely on, you know you really good beauty, beauty... Can I meet you in this world, however, have your shadow in the heart, I am happy, though occasionally think due to the heart hidden in the bottom of my heart pain, but being able to meet you, this is very satisfied. Tonight, in the mist of tears, and the humming because miss and sing the song, because you will be lonely, because love you will be sad. Silently silently love you, in the heart of the heart pain, how can can get?

Is great, it's nice to be in the numerous and complicated world, as if there is a beautiful garden belong to you my mind and know each other under the same sky thinking are satisfied, I will quietly with their exquisite mind think you, read you. You is my this present life of love, is I this life the person who always hidden deep in the bottom of my heart.