I love this word to renounce, light reading on a cold beauty, contains courageous, not entangled, clear, osteoclast, our feeling, go to all lengths, leaving no retreat.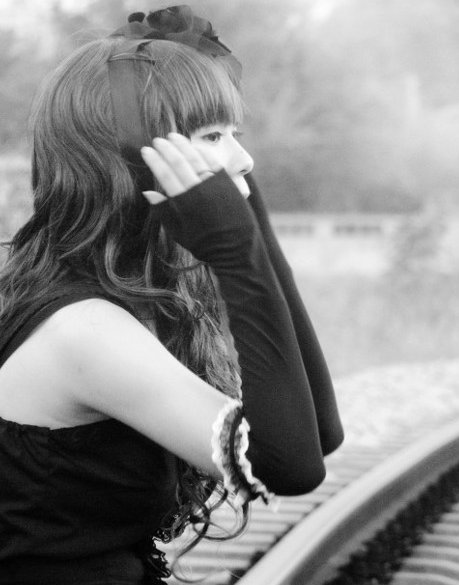 When it comes to Mr. Eileen Chang, our life wonderful love, writing and literary talent makes life hurt women, turned into heterogeneous, fire into the worldly.
The 18 year old to run away from home to mother, go and never looked back, so his attitude do not let person.
23 and Hu Lancheng refused to fall in love, don't mind his traitors identity, don't mind if he is fifteen years older than her age, don't even mind if he married two times emotional experience, still refuse and he married; want to, if not really love paranoia, like crazy, how willing to let oneself low to the dust, and then how would a secular gossip loving so outrightly thoroughly, without reservation?
After two years to see the subject of fickle and self Gan fade refuse to leave.
"I have don't like you, you are already don't like me. This determination, I after a long time in a year and a half to consider. He only with little reason, do not want to add to your difficulties. You do not come to me, or to write, I was not looking."
Read her last wrote his farewell letter, could not help but feel sad, this is a disaster like and love? Put one's heart and soul into the eyes of love, heart is full of him, and his heart was filled with several women (Zhou and Fan Xiumei), go to all lengths of love in her lover's heart is but an episode. Right, so as to leave from the world of mortals, never say goodbye, no matter Hu Lancheng through what way contact in order to ease relations are also to be of no avail.
35 years old to immigration USA and never come back again. Her life was spent in the refuse, so clear, pure, foreign, not entangled.
Once love like crazy, like a raging fire, be careless with, all to pay all outstanding, when other prefer to fade nor compromise. Give people a lack of beauty, the beauty of regret. Perhaps love is one thing, if I love you, I can not be you to leave.
In the play she is seven feet tall on the stage, he is a slender woman, Mei Lanfang at the moment the first met, Meng Xiaodong know he is a family man, but stubborn and adhere to like her, but still refuse to love, don't mind to marry him to my identity, don't mind him "Jinwu Tibet Jiao", imagine what a woman does not care? If it is not the love how willing to humble, how will head?
Until the condole storm, until he was Mei two grandma humiliation but after Mei Lanfang will only be chilling to let her out. Oh, my love is but a polygynous struggle for fame and worldly man, is he has been lost in the play in the dreamland.
"I want to act in an opera in the future, not worse than you, or the first, want to get married, I either do not marry, marry a stamp is Mancheng disorderly fibrillation." Cold words cold to the bone, this is a dead heart after the determination and cold, non-negotiable, no leeway.