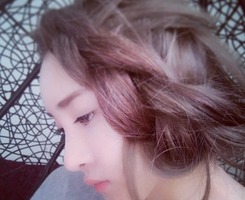 Cheetahs coach Naka Drotske has returned serve against mind games master Jake White, saying the pressure is all on the Brumbies for Sunday's Super Rugby qualifying final at Canberra Stadium.

Brumbies coach White launched a stinging barb earlier in the week by labelling Drotske's side "conservative" 12ax7.

While Drotske nonchalantly waved away his fellow South African's assessment on Saturday, he was quick to claim underdog status for his side, who finished three spots below the third-placed Brumbies at the end of the regular season.

"We've got a way of playing. We can adapt to whoever we play against," Drotske said.

"Obviously you've got a lot to play for when you're in the playoffs.

"In saying that, the pressure in playoff games will always be on the home team."

While it has been nine years since the Brumbies last played finals, it's the first time for the Cheetahs.

With a wet rugby league game played at Canberra Stadium less than 24 hours before kick-off, the Brumbies will have to muscle up on a potentially loose surface against a scrum that has won more tight-heads than any other side this year.

The Brumbies have made three changes following their loss to the Force, halfback Nic White returning for Ian Prior, Clyde Rathbone replacing Wallabies winger Joe Tomane personalized clothing labels, and veteran flanker George Smith coming in for Colby Faingaa.

An unchanged Cheetahs line-up head into this knock-out final following a bye and a dominant 34-13 home victory against the Blues two weeks ago.

Drotske said rather than stalling his side's momentum, the bye provided a chance to regroup.

"We had a few niggles of players after the Blues game," he said.

The Cheetahs have beaten the four other Australian franchises this year to take their tally to 10 wins from 12 games against Aussie opponents over the last three seasons.

Yet they haven't won at Canberra Stadium in five visits.

They came close in 2012, a last-minute Christian Lealiifano penalty goal downing the visitors 24-23.

"Well it's a playoff game (this time)," Drotske said.

"Things like defence, discipline and tactical kicking are crucial in a playoff game."

The Cheetahs have an extremely hard-working backrow - Pieter Labuschagne, Philip van der Walt and Heinrich Brussow all in the top six for most tackles this year Office chair.

"They obviously scramble well, get back and cover," White said.

"They're not scared to make it a side-to-side game where their Sevens skills are at play."

The Brumbies will also be keeping a close eye on dynamic winger Willie le Roux, who often comes in field to stand at first receiver.

"We give him free range to come in wherever he wants to do whatever he wants," Drotske said.