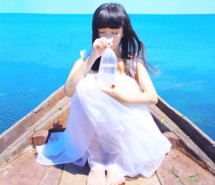 The original recipe uses chicken breast fillets and pan fries them, and then adds the sauce to the pan, letting it bubble away for a bit. I didn't have any breast fillets, but I always have chicken thighs hanging around so I used those. And because I prefer cooking in the oven rather than on the hob (because ultimately I am lazy) I decided to bake them. I'll give myself plus points though because I used homemade marmalade (here's the recipe).

I loved how this turned out. Firstly, let me just say I could drink this sauce. Just from the first lick I knew I would like the finished product. It's sweet, savory, sticky, and if you use the chili oil, can also have a bit of a kick. Basically all that I gravitate towards in a sauce. So, at that point, I was already sold. Added to that, it's a breeze to make and quite thrifty too if you consider chicken being one of the most affordable meats here. This is definitely going to be made again…along with other variations: maybe with prawns next time (not so thrifty but we all deserve a splurge sometimes right??).

There are more dishes I've bookmarked to try, like the World Cup Chilean Chicken and the Sunny Mango Sponge cake. What I like about this cookbook is its relaxed and approachable vibe. It focuses on the basic concepts of healthy eating without being too stringent about it, especially important and appealing I think for moms who, between work and family, have hardly a moment to cook. I also secretly like that it's written by two Filipino moms – I love seeing more Filipinos out there, being published and sharing their great ideas with the world!