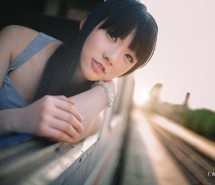 I was never any good with kids. Which seems strange considering that I am the eldest amongst all my cousins, on both my mother's and my father's side. You would think that I would be besieged with babysitting duties growing up. But for some reason unknown to me, this was not the case. My cousins grew up around me, and it only was when they were a little bit older that I was comfortable around them. Babies did not enthrall me the way they did other girls, who would coo and carry them as if they were born to the task. I took one of my toddler cousins to a children's party once upon a time and I was so tense (don't you dare fall off that swing!!) that I had a stiff neck and a stiff drink afterwards TV Mobile Stand.

I never held an infant until my own daughter was placed in my arms.

I hoped, fingers-crossed and salt-over-the-shoulder, all those nights when little C grew inside of me, that something magical would happen when I gave birth and I would turn into…a mother. A mum. A mama. Someone who knew instinctively what to do. Someone who effortlessly sat her happy and content baby on her hip while spouting things about the benefits of nursing and infant-led-weaning. I wanted to trust all those well meaning, and seemingly more experienced, women who said that it would all come naturally Bordeaux wine.

What did come naturally (and with shocking force) was the complete and absolute (and often irrationally hormonal) love I have for these two little beings. A love so powerful it borders on painful paranoia sometimes. Sometimes I just want to stay home and smell them – that kind of weird love…that if it wasn't your own kids somebody would be calling for a restraining order Flowers in Hong Kong delivery.