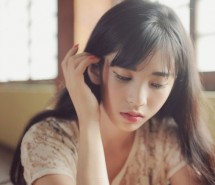 I have been loving this beautiful spring weather, how about you? After this long winter it feels so incredibly wonderful to get outside! Soon it will be time to start planting my herb garden and picking out flowers, one of my favorite things to do. The trees are all blooming right now, I wish they would stay that way all year facial treatment!

Yet again this year I missed seeing the Cherry Blossoms in D.C. I swore last year we would make it downtown to see them. I thought it was so perfect this year that our Spring break even landed right when they were blooming. Well, when my friend and I loaded my car up last week with the kids and headed into D.C., our goal was the zoo or one of the national parks in D.C. After a stop for one child getting car sick, then running into construction everywhere we turned, and the gps taking us through all the residential areas, we finally pulled up to the zoo at 10:45 a.m. to find the parking lot completely full! As we passed the entrance to the National Zoo, we saw that it was packed! And there were still people coming from everywhere! Yes, I understand, it's the National Zoo, but this is one of our favorite places to go, and I have never seen it this busy. Not even on the 4th of July! I guess everyone thought it was a great day to go Loan!

So we set forth to find one of the National parks in the area. We couldn't remember the name of it so we Googled and well let's just say it was supposedly "the best kept secret" in Georgetown, that led us to a park with no parking cheap designer handbags.