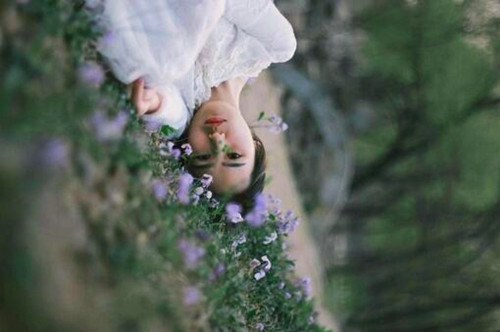 Today, I woke up. I woke up filled with an enthusiasm for life, a feeling that, in the past few years, has not come easily to me Business School Ranking Hong Kong.

I am alive. I am happy. I am healthy. I am whole. I am loved. I am blessed. I am grateful.

There was a time in my life when days seemed endless and I struggled to see the light at the end of the tunnel. I was an emotional roller coaster, stuck in a riptide of negativity and anxiety. My periods didn't come. They would disappear for months on end, occasionally resurfacing for two weeks at a time. My weight fluctuated almost as much as my moods did, and I just didn't feel good DR REBORN.

It started when I was sixteen, when I experienced the toxic combination of first love and puberty's crazy hormones. My girlfriends were all delving into the mysterious world of boys and dating, and, not wanting to be left behind, I begged my mother to take me to the doctor for birth control. I told her it was because I wanted to regulate my periods and because I heard the wonders it did for your skin. She gave me the benefit of the doubt, and we went to the doctor, where I got a three-month prescription Dining and health food in Hong Kong.

Shortly after I started taking birth control, I noticed changes in my body. I gained fifteen pounds and was almost always bloated. I cried often and over small things, and I didn't realize it at the time, but my mood swings were so bad that all the girls at school thought I just had awful PMS all the time. I eventually stopped taking birth control when my then-boyfriend and I broke up, and for half a year, I was happier than ever. I was social, gave no fucks, and had the time of my life.

When Lewis and I started dating, I decided to go on birth control again. I tried the pill for a few months, before ditching it for the implant. Almost immediately after I began taking birth control, my emotional stability began to go downhill, and a year into the implant, my periods went back to being completely unpredictable. It wasn't until Lewis confronted me that I did some serious thinking. He, too, had noticed the mood swings, the debilitating stress and anxiety, and the increasing number of days when I just felt like I couldn't get out of bed, all of which he felt had began after I started taking birth control.

When I returned to Toronto, I visited the centre for birth control at the Women's College Hospital to have the expired implant removed from my arm. During my visit, I spoke with a doctor about different methods of birth control. He was patient and took the time to explain the pros and cons of each of them. I was hesitant, but he gave me a pack of pills to take home in case I changed my mind. After heavy deliberation, I decided that the benefits of birth control did not outweigh the terrible side effects I experienced from it.

Our bodies are so fine-tuned; any shift in its natural hormonal balance could have adverse effects on both physical and emotional wellbeing. Our bodies are designed to reproduce and bring life into the world, and for me, it just didn't feel right to suppress my body's natural inclination through synthetic hormones.* I fully recognize the benefits of birth control and respect the decision of those who use it, and I firmly believe that it should be available to those who want it. It just isn't for me. Birth control had drastic effects on my health and changed who I was as a person, two things I am not prepared to sacrifice.

Since going off birth control, my cycle has returned to its fully functioning self and I've never been more grateful to have regular periods in my life. I am happier and healthier than ever before, and I am so, so thankful for it.

I am not saying that all women should have children, nor am I saying that all women should want to.

Now… onto the chia pudding!

For the past few months, I've been working on re-photographing and improving recipes that I shared on this blog when it first started, this chia pudding being one of them. This tropical fruit chia pudding is a revamped version of the mango chia pudding I posted a year ago (now removed because of the terrible photos…), and was inspired by my recent visit to Starving Artist, a waffle joint here in Toronto. While I was there, I split a pineapple banana crunch waffle with my cousin. I have a soft spot for all things crunchy, and this waffle was no exception. I couldn't resist the sweet fruit and the crunchy peanuts, and I knew that was exactly what I wanted to do the next time I made chia pudding.

The best thing about chia pudding? You make it the night before, pop it in the fridge, and you can just grab and go the next morning. If you aren't a chia-pudding-for-breakfast kind of person, you can have it as an afternoon snack, or even better, as a pre-bedtime dessert.